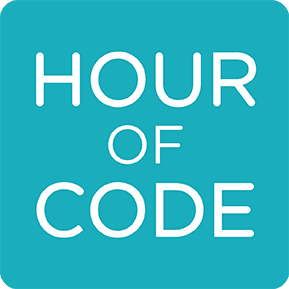 We have been trying out our coding skills and so far everyone loves it!! During the week of December 8th schools across the district and the world will be taking part in the Hour of Code!!
Give it a try!
Beginner Coding Activities:
Angry Birds
Frozen
Course 2
Course 3 - Zombies
Play Lab
Candy Quest
- Design your own candy troll character and go on a multi-level quest for candy using your own custom character.
Puppy Adventure
- Program Pixel the puppy to follow a path while jumping over obstacles.
Advanced Coding Activities:
Arcade Shooter
2 Player Cannon Game